Saving the Art of Montecristi Panama Hats
We exist to prevent the extinction of a fine art.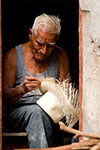 The business was created in 1988 with the specific goal to prevent the impending extinction of the art of fine hat weaving in Montecristi. How do we save the art of fine hat weaving? Simple. Buy as many hats as possible, raise market prices so weavers earn enough to make weaving a desirable way to make a living.
60 new weavers in first five years!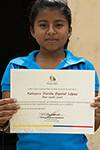 Established in January 2011, in the village where the very finest hats are woven, our little school is teaching the next generation to weave–to perform the sorcery that turns straw into cloth. PLAY VIDEO
To save the art, first we must save the artists.

We have been working, sometimes successfully, for almost 30 years to improve quality of life for the weavers. We have provided free medical care, prescription medications, blood tests, eye exams, food, clean water for the village, and more.
The weavers never met a buyer like me.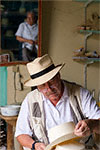 I don't try to beat them or cheat them, like they're used to from the local buyers. I treat the weavers like my teammates, not my adversaries. They make what I sell. I want them to keep weaving. I pay higher prices, give them free supplies, even free groceries. An entertaining example:

This little boy caught my eye.
I noticed his eyes don't agree with each other. I worried he couldn't learn to read, that kids would tease him. We got him to an optometrist and into a series of corrective lenses. Here's how it happened.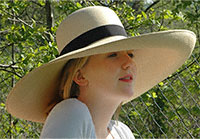 Others have come before you. All have survived. Many had the same questions and concerns you have now. Here is a sampling of the many happy endings.
8 months to weave, straw thinner than dental floss.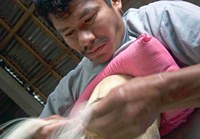 Simón Espinal, the best-ever weaver, wove the finest-ever Montecristi hat – from June 19, 2013 to February 20, 2014. NPR and National Geographic writer Roff Smith tells the story.



Videos: Finest Hat Ever Woven
Can you follow those fingers?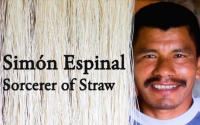 Simón Espinal, Sorcerer of Straw Reg speed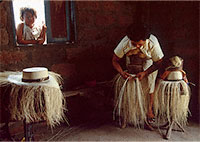 Even National Geographic noticed my work to save the art of weaving Montecristi Panama hats is important. See the article.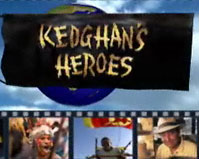 I'm one of Keoghan's Heroes on CBS. And he's one of mine. Watch the video.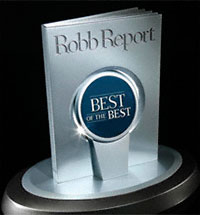 Brent Black Montecristi Panama hats are the only hats named to Robb Report's exclusive Best of the Best list.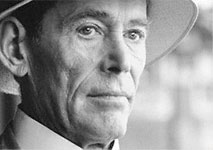 Here's the "Who's Who" of famous people and celebrities who wear Montecristi Panama hats, including movie stars, rock stars, sports stars, and others who own Brent Black Panama hats.

Sigourney Weaver, Anthony Hopkins, Klaus Kinski, and others.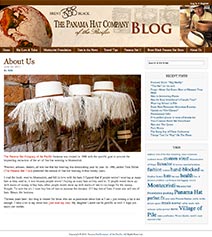 Have you read every word on this site and still can't get enough about Panama hats?
Now you can read even more hat lore and tales, customer stories, foundation updates, and the latest hat news on the soon-to-be-famous Brent Black Blog.
The Panama Hat Company of the Pacific dba
Brent Black Panama Hats
1314 Center Dr., Suite B-448
Medford, OR 97501
There is no retail store at this address. (more)
Toll Free: (888) 658-6500
Phone: (541) 201-3113
bbb@brentblack.com
Text and photos © 1988-2022, B. Brent Black. All rights reserved.
100% Secure Shopping