Class of 2015
See all those laughing faces? The old man behind the camera (me) was dancing around ridiculously. Mission accomplished.
Our little weaving school in the village of Pile celebrated its fifth birthday in January 2016. It is the very-first-ever weaving school in the village where the very finest hats have been woven for generations.
There are two teachers. So, two jobs were created in the village. We graduated 49 new weavers in the first four years. We have 11 students this year. The school is well liked by the community and has received very favorable media attention in Ecuador, the US, and the EU. One of our students, Katiusca Espinal, won an award for Best Teen Weaver in the village of Pile (which means best teen weaver in the world).
The school is featured in a documentary airing in the EU on ARTE cable channel, in French and German. A Mexican waiter in a Cuban restaurant in Honolulu told me he had watched the documentary, with English subtitles, in Sri Lanka. That is probably the version that is airing in Australia.
What a wonderful world. Our little weaving school in the tiny village of Pile has become an international media darling.
Weaving School Video
Students, teachers, a dog, cute kids, catchy music – what' s not to love?
Established: January 2011
Location: Village of Pile, Montecriti Canton, Ecuador. The very finest Montecristi hats have been woven in Pile for more than a century.
Mission: To help to keep alive the art of hand weaving fine Montecristi hats, by teaching the next generation to weave.
Funded by: The Monteristi Foundation, Inc., Brent Black Panama Hats, and you
Faculty: Fausto López, Patricia López
Students: The school is completing its fifth year with 11 students, 10 have asked to return for a second year of instruction.
Graduates: During the first five years, 60 students completed a full year of instruction, 58 continue to weave, the other 2 are in university.
Tuition: Tuition is free, but not all applicants are accepted. Applicants are interviewed, aptitudes are evaluated, then teachers meet with each family to confirm that they will be supportive of regular attendance, and of the learning process.
Course of Study: Basic instruction is one year. A student with no weaving experience will be able to weave a marketable hat with 20 rows of weave per inch, after completing one year of instruction. Students may return for a secondyear of instruction, with the approval of the faculty.
Student Hats: All hats are the property of the students who weave them. The school neither buys nor sells hats.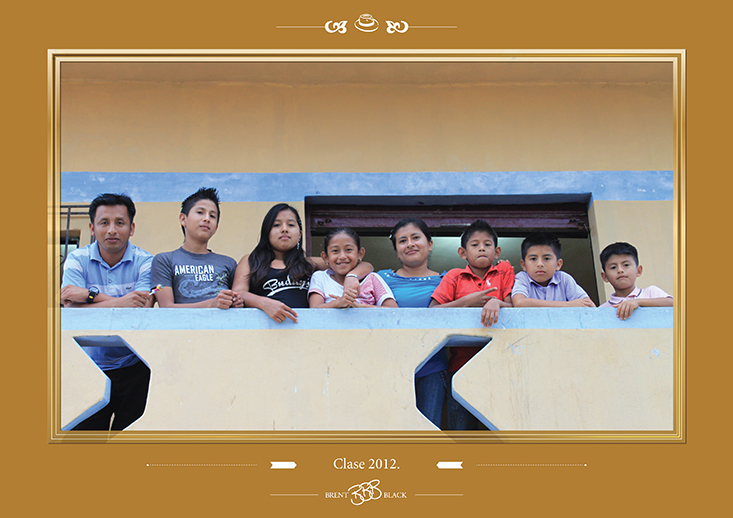 Class Schedule
Classes are Monday through Friday, 2 to 5, after the kids have finished regular school at noon. Tuition and supplies are free. Prospective students, and their parents, are gently interviewed. We welcome students who have the interest, the commitment, and the support of their families to learn the legendary art of weaving straw into silk, to keep the art alive for another generation.
Or, maybe they just want free after school care.
Faculty
The survival and success of the school are due to the hard work, patience, and skills of the teachers Fausto Lopez and Patricia Lopez (Fausto' s sister-in-law), Gabriel Lucas who did most of the work to set up the school in 2011, and Andrea Santos who administered the school for more than three years.
Fausto is a calm, patient teacher. His own hats are second only to Simón' s. Like Simón, he has literally woven hats fit for a king. Yes, a real king bought a couple of Fausto' s hats.
Fausto could weave a hat for you, even if you are not a king. Rich? Close enough.
Patricia is an excellent teacher. I know from personal experience. She makes a clear, logical, caring presentation of information. She showed me how to replace a straw if one breaks while she' s weaving the side of the crown. Done poorly, the repair is obvious in the consequent ripples in the rows of weave directly below. Done well,the repair is invisible.
Patricia is an excellent weaver, one of the best. To wear one of Patricia' s astonishing hats, you do not necessarily need to be wealthy. Enviably well off will do.
| | |
| --- | --- |
| Grand Opening February 2011 | |
Graduates
The school is wonderful. It' s working. The next generation is learning to weave the finest of the finest Montecristi hats. Your tax deductible dollars at work.
Year 1: 5 Graduates
Year 2: 15 Graduates
Year 3: 18 Graduates
Year 4: 11 Graduates
Year 5: 11 Students - Class of 2015
49 graduates. 47 still weaving. 11 more about to complete their first year. Wow.
As my apprentice Calvin put it, "47! 47 new weavers in Pile? Pile is TINY. What' d you do – double the number of weavers?"
That doesn' t seem likely. Must be more people in that village than it looks like.
Even so, 47 new weavers in the village where the very best hats are woven is significant. At the risk of repeating myself – wow.
Imagine how much we could do if everyone who reads this page were to lavish obscenely large donations on us.
Are you imagining that? Well, go on – imagine it. Perhaps you could imagine it more clearly if you were to take out a credit card and hold it in your hands, looking occasionally at the number, visualizing typing that number on my secure website.
Name That School
For the first two years and ten months, our school had no name.
It had become more and more obvious, day by day, that the school needed a name. We couldn' t keep calling it "Hey, you" forever.
Many names were suggested by the students, teachers, parents, and even an old gringo ex-ad writer (who speaks Spanish so poorly it' s embarrassing). The students voted. A clear winner. A landslide victory. Oddly, the election did not receive much coverage on CNN or FOX, so perhaps you missed it.
Andrea reported the election results by email: "The students loved ' Alma de Paja Toquilla' ."
Alma de Paja Toquilla. Soul of Straw. The old ex-ad guy' s still got game.
Andrea made a logo and put it on polo shirts for the students and teachers. CNN and FOX did not do follow-up stories on the polo shirts. I remain baffled. I' ve seen much less interesting stories on both networks.

Paja means straw. Toquilla is the plant the straw is made from. So - Paja Toquilla. The line below the school name - La paja toquilla es el alma del Ecucador - means Toquilla straw is the soul of Ecuador. True. That is the line the students voted to be their motto.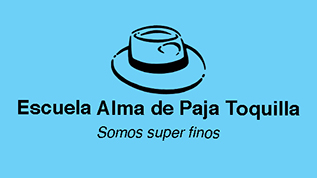 When we made the school shirts this year we used a new line. Shorter. "Somos super finos."

The finest hats are called super finos. Seems to me that the finest people could also be called super finos. "Somos super finos" means "We are super fine." I hope all of our students will be super fine – in their weaving, and in their living.