11. Washing and Bleaching the Hats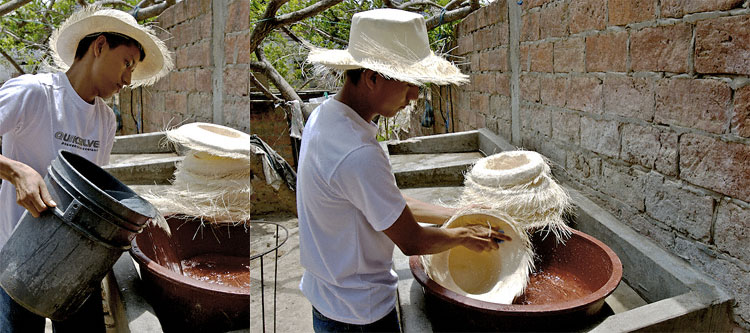 The hats are taken out back in the yard behind the workshop. The artisan fills a wash basin with water, left. Above, he uses a particular type of soap to lather up the hat. The soap is very blue. Everyone calls it "blue soap." Logical.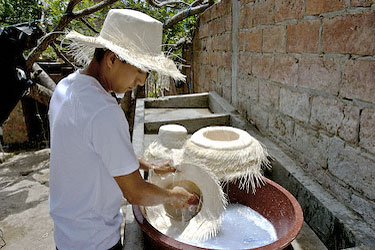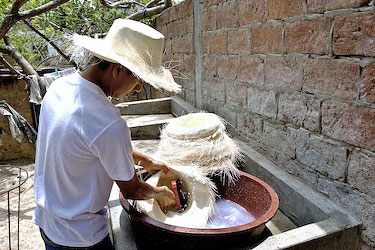 Oops. the brush pops out of his hand, left.
Below, he scrubs each hat all over, making sure the entire hat gets a good washing.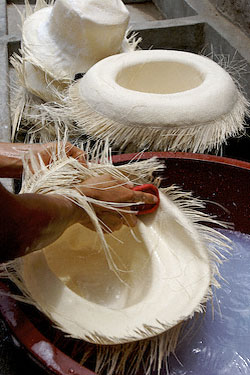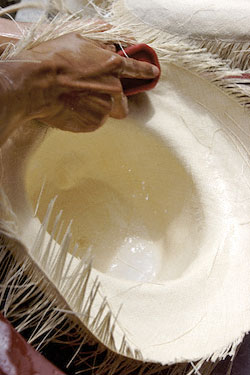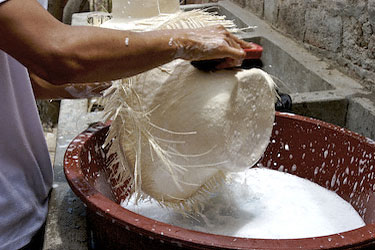 Below, he puts the washed hats to one side as he continues to wash the others.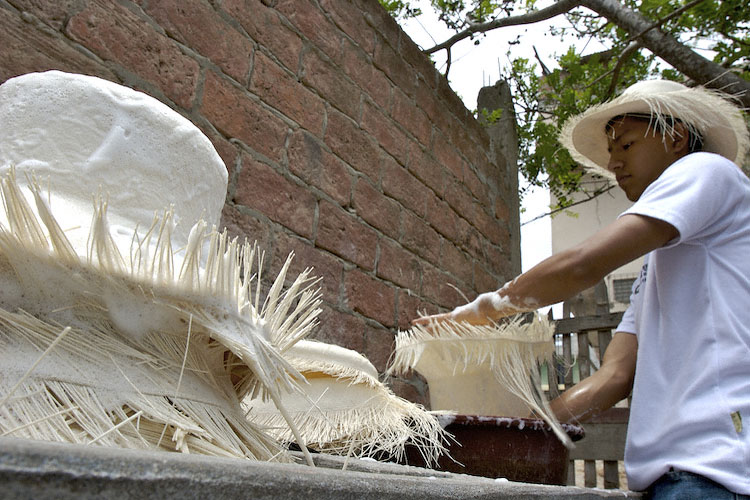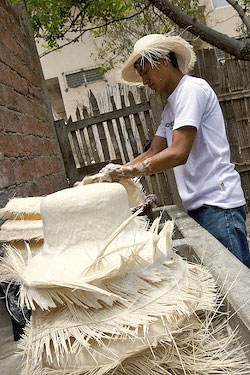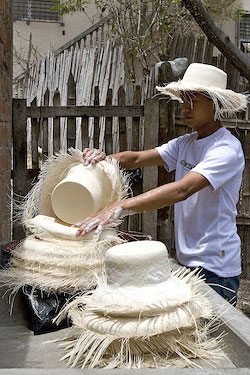 Rinse cycle. The artisan rinses off the soap, adding clean water to make sure it is all out.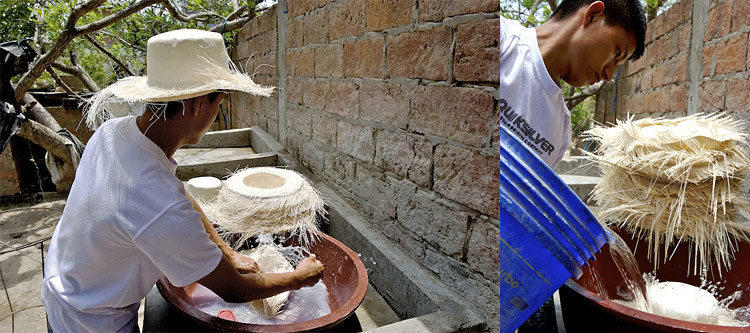 The hats at the right are rinsed and ready. Ready for what? To be dried of course.
Can you see that each hat has one area where the brim straw is still long, uncut? These hats have been through the first round of cutting, but the artisan purposely leaves one area of the straw uncut. He uses the long area of the straw to fold over the clothesline and put a clothespin on it when he hangs the hats out to dry. (Below)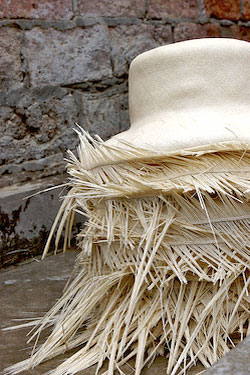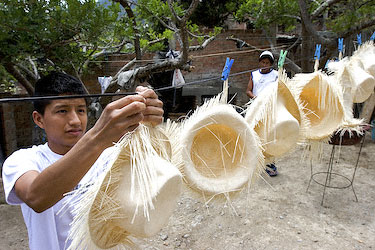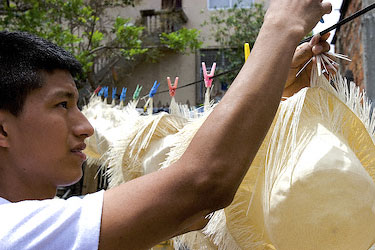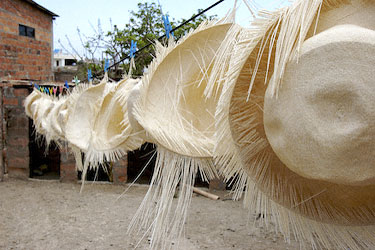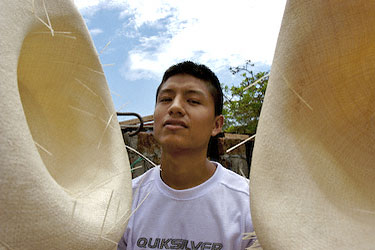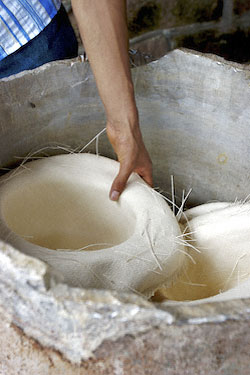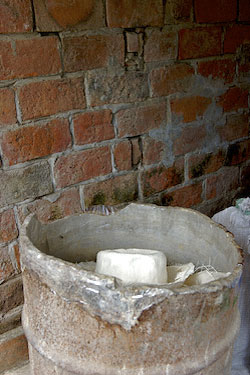 Unlike with laundry, the bleaching does not occur during the wash cycle. The bleaching set up for the hats is similar to how Simón bleaches the straw. The hats are put into the barrel, covered with layers of cloth, then a bowl of burning coals and sulfur is put into the barrel underneath the hats. The hats are left overnight in the sulfur smoke.
Surprisingly, the bleaching does not lighten the color of the hats as much as the apaleador does.
Next: Pound for pound,
Liverpool is one of the best. Next Page
The Panama Hat Company of the Pacific dba
Brent Black Panama Hats
1314 Center Dr., Suite B-448
Medford, OR 97501
There is no retail store at this address. (more)
Toll Free: (888) 658-6500
Phone: (541) 201-3113
bbb@brentblack.com
Text and photos © 1988-2022, B. Brent Black. All rights reserved.
100% Secure Shopping