A Buyer Like Me — Part 2
Montecristi - December 2015 Gabriel Lucas is probably the best artisan in Montecristi. Certainly the hardest working. I was in Gabriel's workshop with my interpreter Javier.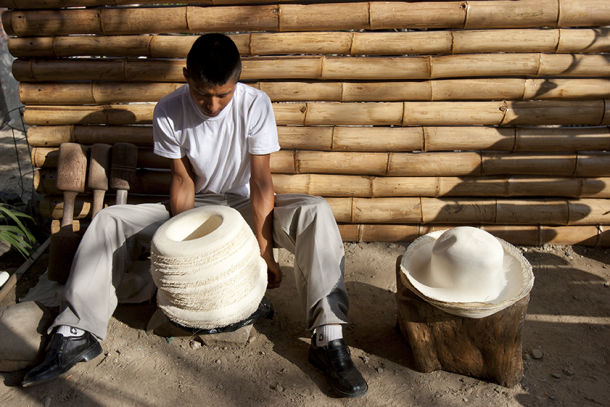 In most conversations, I just blunder along in my bad Spanish and generally do okay. But if the people around me suddenly look angry, if everyone stops talking and all eyes focus on me, if knives and guns begin to appear, I figure maybe when I thought I was saying, "Do you still iron all of your hats with the antique iron?" what I was really saying was, "Does your mother still sleep with old tire irons?"
That's when I say, in English, "Javier. Please say something really good in Spanish. Quickly."
And he always did. He always came up with something good enough to keep me from getting killed.
Back to Gabriel. Gabriel has known me since he was eleven. His first artisan job was with Rosendo Degado. So he would see me when I came to Montecristi to buy hats. I always bought from Don Rosendo first. Now, Gabriel has his own business, and I buy most of my hats from him.
So, I'm no stranger to Gabriel. 16 years we've known each other. This past December I asked him, "Of all the buyers of Montecristi hats, in all the years you've been working with Montecristi hats, which buyer is the biggest pain in the ass of all?"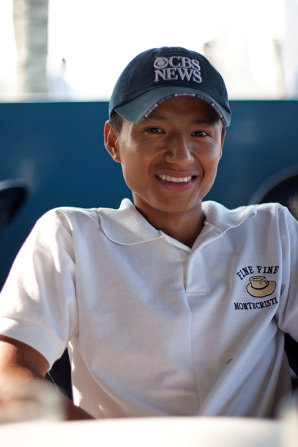 Silence.

Gabriel looked off into the distance. He rearranged himself in his chair. He took a drink of orange juice. He raised his chin slightly, as if to begin his response. But didn't.

I rescued him.

"Gabriel. I already know the answer to that question."

He looked at me. Cautiously. Waiting for the answer.

"It's me."

Big relief. He didn't have to decide whether to lie or tell the, perhaps uncomfortable, truth. He came to life again. Smiled. Nodded in agreement.
"Sí. Sí. You specify everything. You measure everything. You count the weave of every hat. You see everything, every mistake of the weaver, every mistake of the artisans, every fiber of straw that is not perfect. Everything. You tell me what the weavers should do better. You tell me what the artisans should do better, and how. "
He looked to Javier and me for confirmation. Then continued, "Yes, you are the most difficult of all the buyers of Montecristi hats. You want more, you see more, you know more than the others."
I laughed, shrugged, nodded in agreement, smiled beatifically. "Sí. I am the most difficult. I know it."
"But one more question, Gabriel."
"Bueno." He looked at me expectantly. Cautious again.
"Of all the people who sell Montecristi hats, who has the best reputation in the world for making the very best Montecristi hats?"
The light bulb came on. The one hovering just above his head. He got it. He made the correlation.
Maybe the next time I'm being a total pain in the ass, he will be quicker to forgive. And to do what I ask.
Right. And my cat will be blocking hats next week.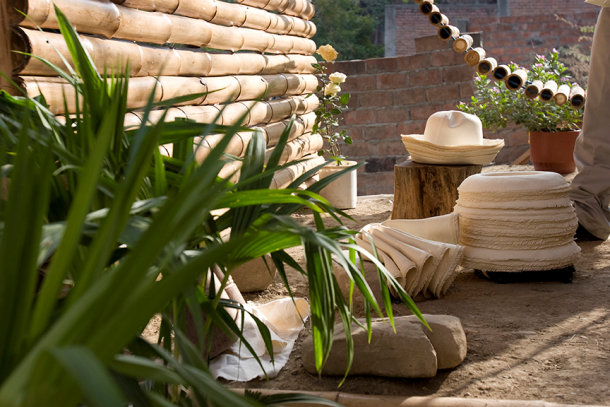 The Panama Hat Company of the Pacific dba
Brent Black Panama Hats
1314 Center Dr., Suite B-448
Medford, OR 97501
There is no retail store at this address. (more)
Toll Free: (888) 658-6500
Phone: (541) 201-3113
bbb@brentblack.com
Text and photos © 1988-2022, B. Brent Black. All rights reserved.
100% Secure Shopping